Hi there. I purchased the ArduCopter Quad v1.1 KIT, Full Electronics from jDrones. Have worked my way slowly through the setup - this being my first attempt at wielding a soldering iron and the such.
Have reached the point where I need to look at batteries. Naturally, I have a couple of questions...
The kit comes with a D8R-Plus receiver which has an operating voltage range of 3.5V-10.0V. Does this mean I am restricted to using a battery with a voltage <10V? Or does the ESC handle those issues?
Secondly, I am trying to calculate the maximum takeoff weight. The kit came with 4 x D2836(-9?) brushless motors. According to the spec sheet they have a "Max Pull" of 850g. So, does that mean max t/o weight is 4 x 850g = 3400g? Here is a pic of the spec sheet...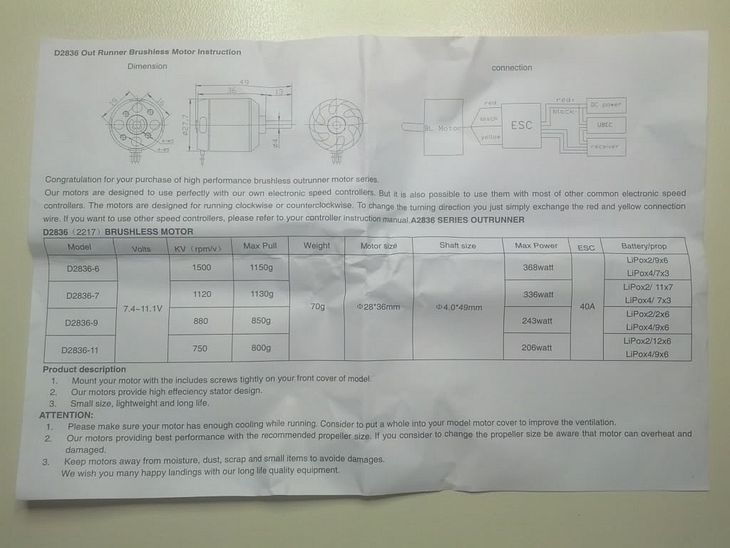 Thirdly, the receiver pin configuration "appears" to be the reverse of the configuration used in the example setup instructions at http://code.google.com/p/arducopter/wiki/AC2_Radio . Here is the pic of my pin configuration. Do I have it correctly configured?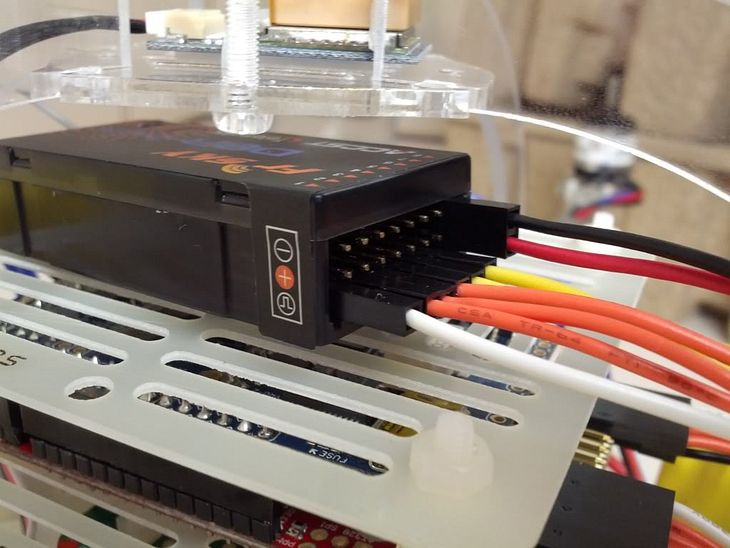 Many thanks for your help and patience.