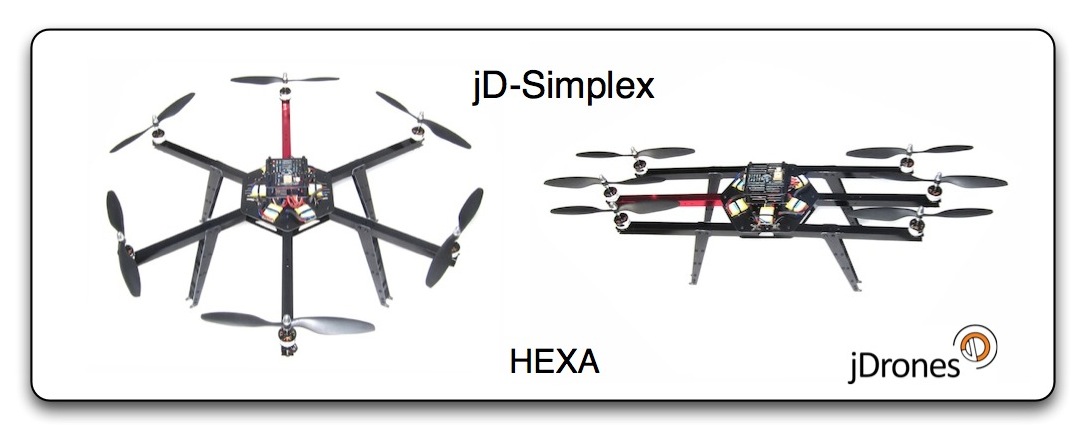 jDrones: jD-Simplex frame series are available now
Another line of ArduCopter frames from jDrones is now available.Frames uses many of the parts that are already widely used on current ArduCopter frames. 
All frames are fully foldable for easy transportation. Currently there are Quad and Hexa frames ready and more is coming shortly. 
You can fold frames open and arms will lock to their open position and secure them with easy to use lock nuts.
Frames can be directly used with following flight controllers: APM 1.4, APM2, APM2.5, KK-MultiCopter, MultiWii and AutoQuad. 
While new revisions are coming, we will keep parts for old revision in stock. Shipping has already started.

jD-Simplex Quad Rev.A, Empty Frame KIT 68.90 USD
jD-Simples Quad Rev.A, No flight controller KIT, 223.90 USD
jD-Simplex Quad Rev.A, With flight controller KIT (APM) 439.90 USD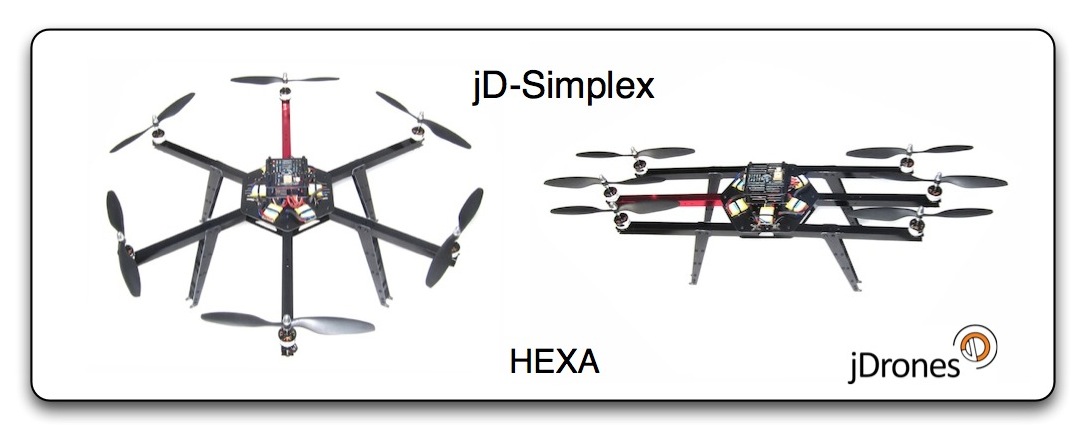 jD-Simplex Hexa Rev.A, Empty frame KIT 99.90 USD
jD-Simplex Hexa Rev.A, No flight controller KIT 329.90 USD
jD-Simplex Hexa Rev.A, With flight controller KIT (APM) 539.90 USD