I am having vibration issues, because in loiter or alt-hold, it is jumpy.
Just ordered a cradle for the APM, waiting for it to arrive.
So, I setup log_bitmask+IMU and save the parameters.
Next go fly for a few minutes, seems to fly for about 4 minutes on a full charge, then increase the throttle causes it to start dropping some what quickly.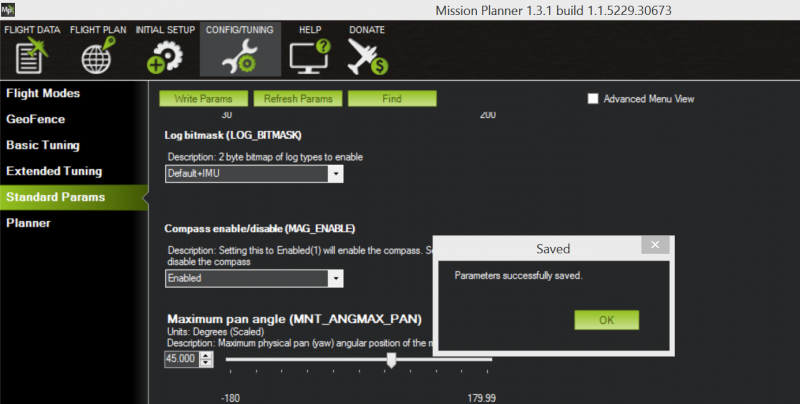 Connect to my tablet and go get the flash.
This is what I get, nothing logged.
Why are the logs not storing in the APM.?