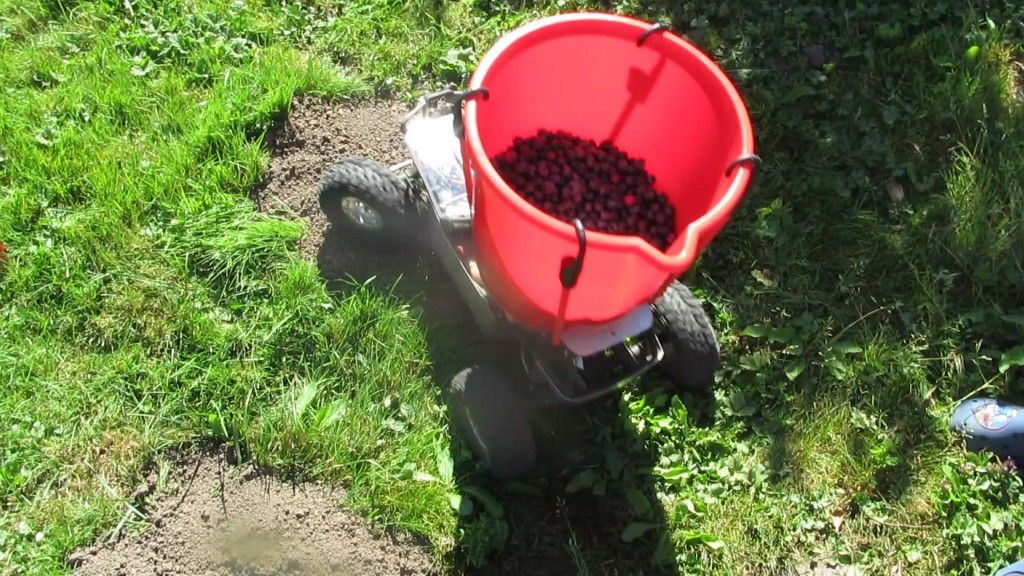 I remember reading someone asking a question about 'follow mode' for rovers, because they wanted their heavy toolbox to follow them around the job site. I'm sorry, I can't find the post or remember the poster right now though. I think it's a brilliant idea.
Last weekend I had a chance to test a proof-of-concept for a harvesting-bucket. I strapped a bucket to the top of my wraith and drove it around all day as I picked blueberries. It was surprisingly easy on batteries, sitting in stand-by as I filled the bucket. It was only manual drive this time, as I wanted to check how the truck handled the ever-increasing weight of the berries.
The truck handled the uneven terrain between the berries quite well, although the bucket did hang-up a bit on low-hanging branches and required 3+-point turns to make it where I wanted. It looked a few times like there'd be a spill, but it never happened, the truck held on just fine.
We of course forgot to film until the very end, so here's a little video of the last run out of the field: