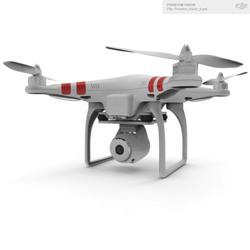 They are certainly trying.
The PHANTOM Vision is the only quadcopter on the market to offer professional-level multi-rotor flight control technology, an intelligent GPS-based autopilot system, an integrated HD camera and an iOS app for full camera control. The PHANTOM Vision also comes with a remote control unit containing pre-programmed autopilot parameters allowing pilots to switch between different flight modes to achieve particular flight experiences. Also incorporated are safety parameters, such as a failsafe feature that will bring the PHANTOM Vision back to its take-off point and land itself if it loses signal from the remote control unit for any reason.
http://www.suasnews.com/2013/04/22136/dji-introduces-first-consumer...