Okay, it's been a learning process, but I'm pretty much done with the build of my Nitroplane Projet 98" Reaper.  I do not recommend this model for either pros or novices, just because it's not very well put together.  However, I would guess that for the money, it's probably a decent bargain, considering the fiberglass body and film covered wings mostly arrived intact.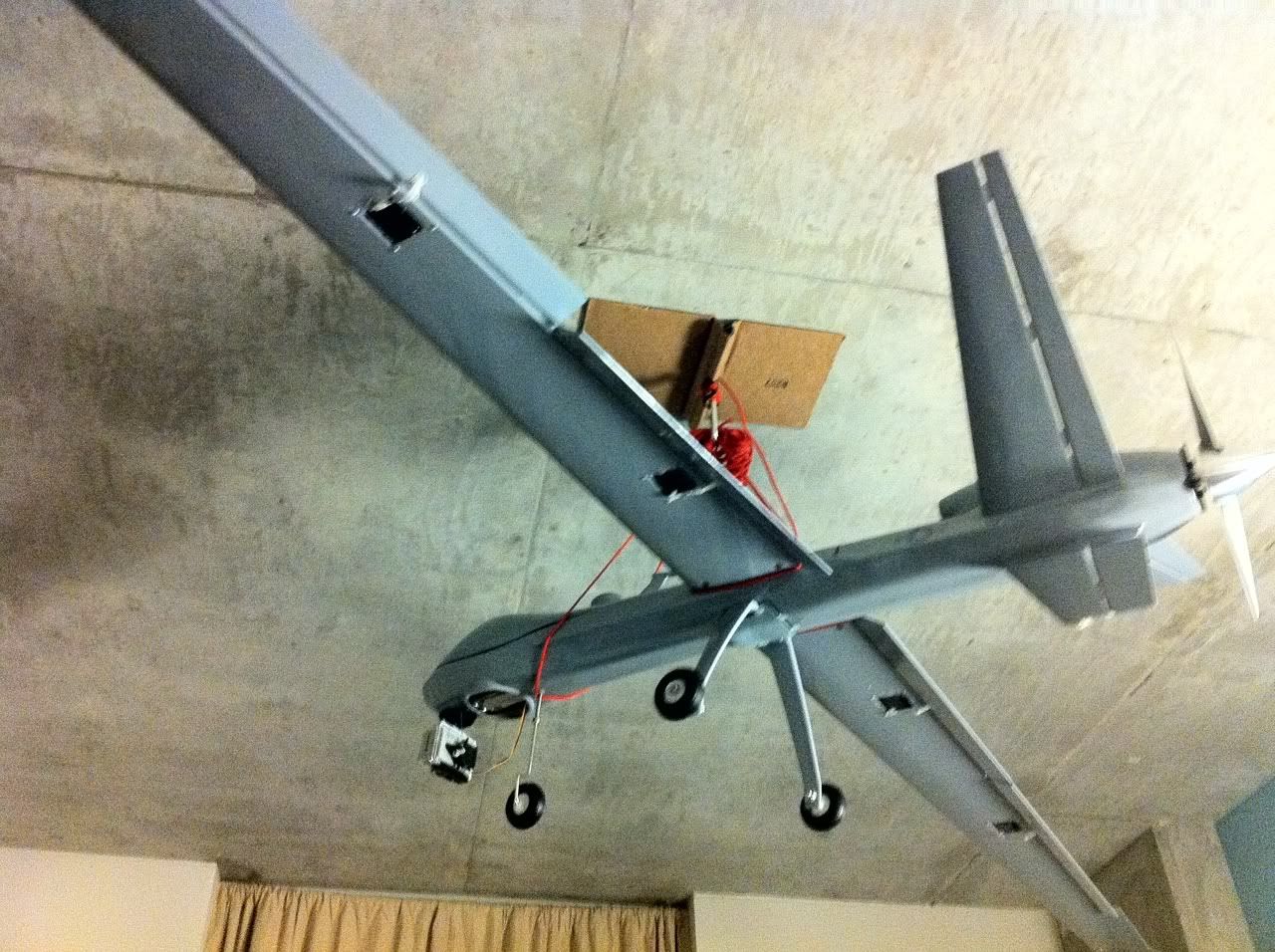 I have an E-Flite 46 Brushless motor mounted, with 2 metal gear standard servos controlling the tail, and 4 metal gear micro servos in the wings.  I also have a micro plastic gear servo in the nose controlling the tilt on a GoPro HD wrapped in it's waterproof pivoting case.
I have a 4S 4000mah battery + charger coming, along with a 8 channel radio and receiver with telemetry.  After I get it, ill start programming the radio and test flying with the radio.  Then I plan to grab the autopilot and develop a flight setup for this airframe. 
As far as the plane is concerned, I still need to make some servo hatches for the wings. I need to clean the surface and remove any excess adhesive from the body.  I need build a cover for the turret hole.  I need add some epoxy on one of the wing lugs inside the fuselage.  Then I need to fine tune the controls to make sure I get as much movement as possible but without a ball joint popping loose, and I need to sync the elevators.