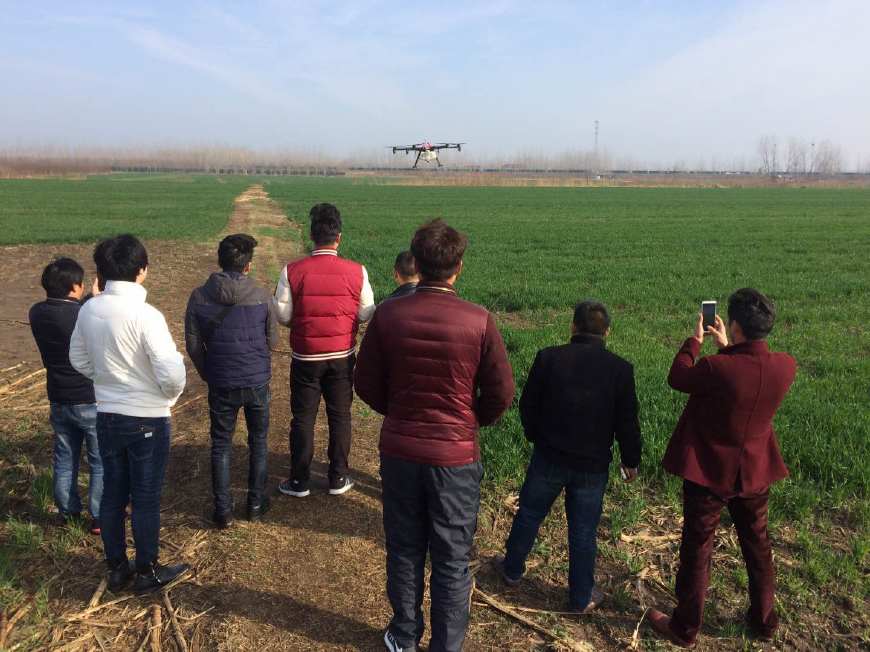 China is one of the most serious agricultural diseases and pests in the world, existing plant protection equipment and traditional application methods have been difficult to adapt to large areas, sudden agricultural disease and pest control needs, high operating efficiency, wide scope of application, water-saving drugs environmental Protection, labor and small large and medium-sized plant protection machinery and agricultural aviation plant protection has been rapid development.
Through drone spraying, 1 acres of time 2 minutes, the cost of 15 yuan, the use of drugs than farmers drugged reduction of 1 to 2 times, can save the cost of pesticides 5 to 10 yuan, time-saving, labor-saving, low-cost specialization of the rule of control, is gradually changing the farmers to drugged habits. After the calculation, the specialization of the rule of control per acre to save the grain loss of about 60 kg, increase nearly 150 RMB.
ZTW Agricultural Drones electronic speed control(ESC) for your Agricultural Drones More info: http://www.ztwshop.com/product/airplane-brushless-esc/Spider-Pro-esc/
Specialization of the rule of control in strict accordance with the disease and insect information on the application of drugs, to eliminate the high toxicity, high residue of pesticide use, the realization of pesticide reduction and efficiency control, and promote the green development of agriculture. In recent years, the social effects of plant protection drones are increasing: saving pesticides and reducing pesticide residues, increasing efficiency and reducing costs, while making up for labor shortage, especially in rural areas of young adults. It is these just need to promote the plant protection drones this product.
ZTW Agricultural Drones electronic speed control(ESC) for your Agricultural Drones More info: http://www.ztwshop.com/product/airplane-brushless-esc/Spider-Pro-esc/