Gremsy is glad to announce the launch of Gremsy S1V3 - the gimbal for industrial application.
Built with your needs in mind, the S1V3 comes with the quick release to help users save time during set-up and dismantling. Plus, solid design along with upgraded motor power makes it stronger and sturdier even in hard conditions. With new and improved capabilities, the S1V3 is the flawless version for mappers, surveyors and industry experts demanding lightweight and high precision gimbals.
SEE WHAT'S NEW?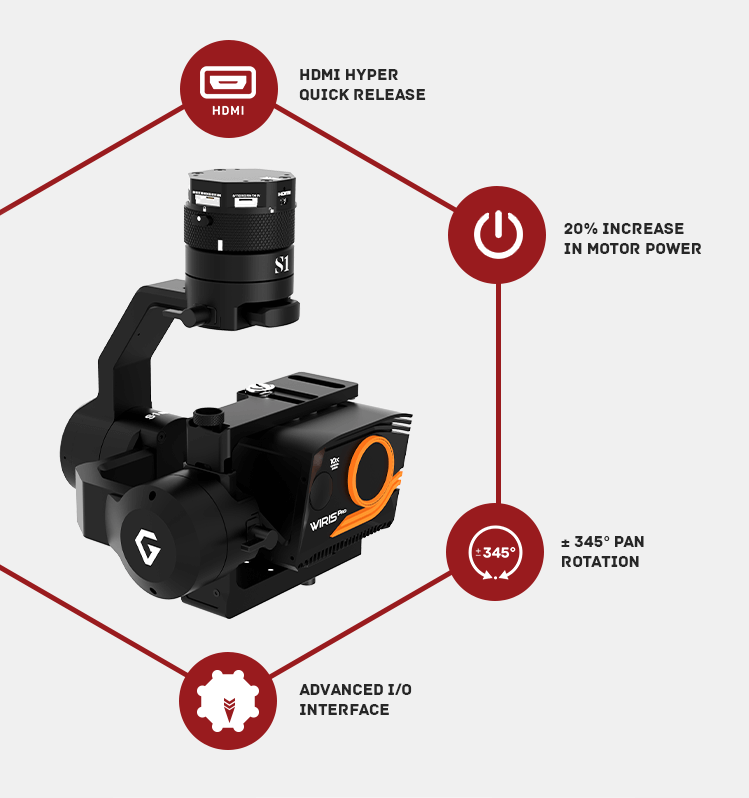 * HDMI HYPER QUICK RELEASE
The new quick-release allows users to quickly swap among S1V3, T3V3, and T7 gimbals. Save time and energy during assembling and dismantling.
* 20% INCREASE IN MOTOR POWER
S1V3 gets power directly from the flight battery to convert to a 14.5V power supply, allowing the motor power to increase by 20%.
* ± 345°PAN ROTATION
Pan rotation increases from ± 160° to ± 345°, giving you more freedom to move and offer better performance for inspection or mapping missions.
* ADVANCED I/O INTERFACE
I/O ports including USB,Sbus, AUX, Com, HDMI, JR, Power, CAN, USB are all located on the quick release for easy and intuitive connection with external devices and third-party products.
Visit our site to LEARN MORE.
PRE-ORDER PROGRAM
Buy 1 Gremsy S1, Get 1 Damping Free. Promo ends on 15th April, 2020.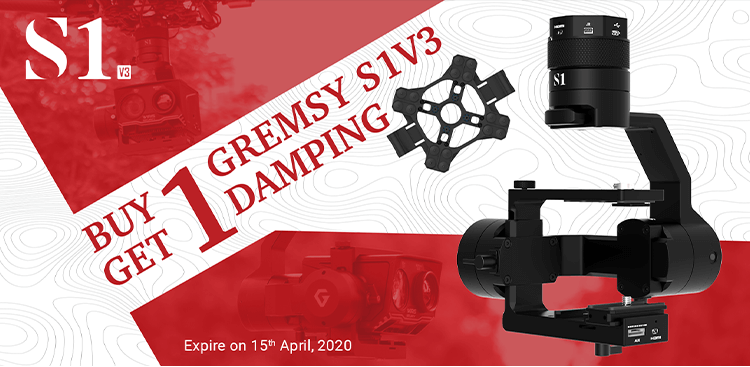 SPREAD THE COST WITH OUR TERMLY FLEXIBLE PAYMENT SCHEME
- Deposit 30% payment amount to secure your Pre-order incentive today.
- Pay your balance in full before the date of delivery.
Please note that this payment option is only valid for S1V3 Pre-order Program.
If you have any questions, please contact us at contact@gremsy.com for more details.