Mio gimbal is the next-generation of 3-axis compact camera stabilizer that delivers robust performance for industrial uses.
Featuring a compact and lightweight design, Mio is intended to integrate into professional aerial systems for industrial and commercial uses. 
WHAT'S NEW?
SMALL FORM FACTOR DESIGN
Designed with flexibility in mind, Mio weighs only 250g, approximately half the weight of Pixy U thanks to the removal of the top bar on the tilt axis. The quick release on Mio is also redesigned with the Power Port, HDMI port and the Single 20 pin connector for AUX, COM, CAN, SBUS, PPM connection through the MTX hub. Mio allows AUX port up to 8 signals for connecting to other devices such as AV signal or camera trigger. 
VERSATILE PAYLOAD
Compact design allows Mio to combine with various specialized cameras range from 113g to 400g. Typically, Mio is compatible with mapping sensor Sony R10C, the Micasen Rededge multispectral camera, or the Flir Vue Pro R infrared camera for agricultural demands.
ADVANCED CAMERA MOUNT
Gremsy's new line up sets a smart mounting solution for camera without using the top bar. The camera can be held tightly on two contacts: the sliding tray and the side of the tilt motor, making the set-up cleaner but still excelling in vibration-resistant.
FLEXIBLE MOUNTING OPTIONS
Mio allows you to capture distinct camera angles from any perspective with three different mounting options: bottom, top, and front mounting. The key takeaways Mio brings to you is the front mounting option, possible on small aerial platforms such as multi-rotor drones, unmanned helicopters & other smart devices in the field of inspection, survey, monitoring, and so on. Front payload mounting allows pilots improved visibility to detect obstacles and help you keep the aircraft safe during the flight.
PRE-ORDER TIME
Buy 1 Mio, Get 1 Damping Free. Promo ends on 27th April, 2021.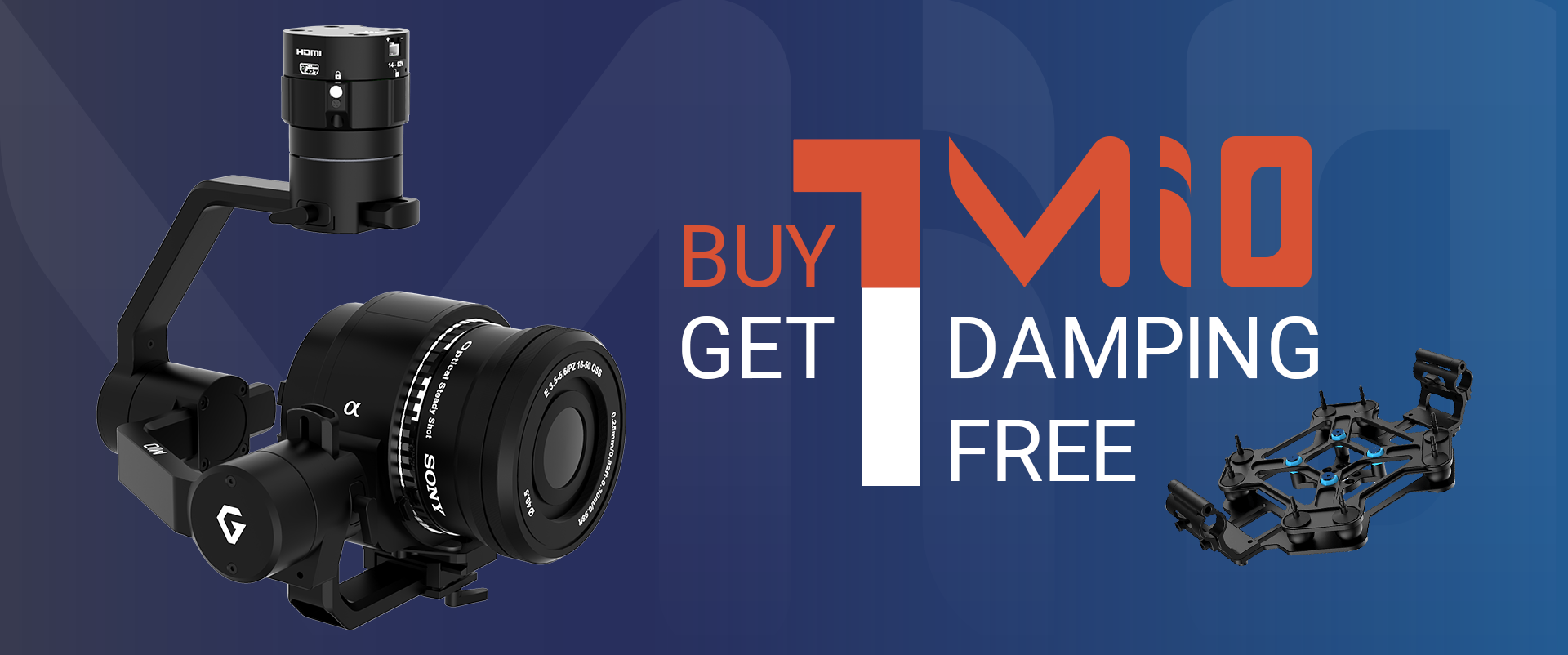 Should you have any questions regarding online pre-orders, please contact us at contact@gremsy.com for more details.