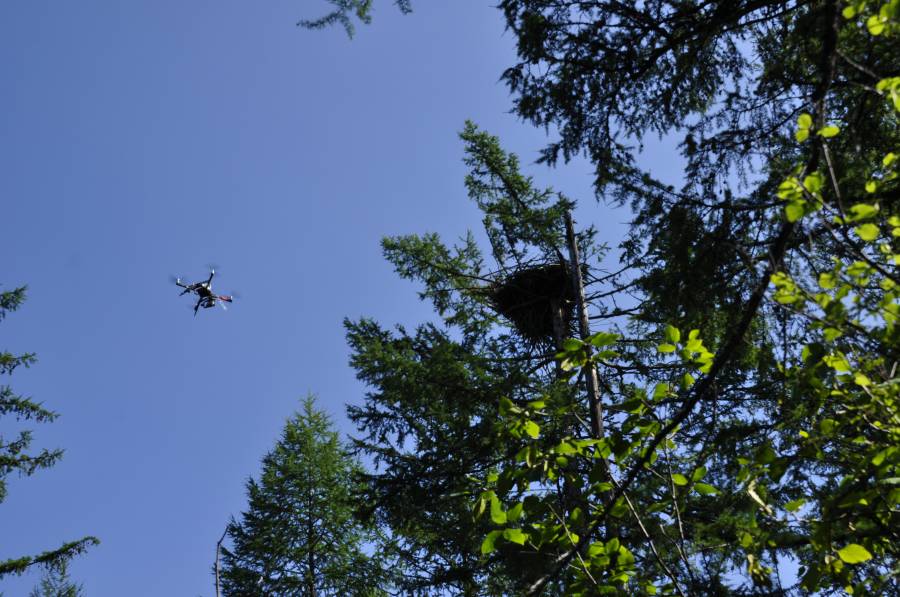 In the past 2 years we have been monitoring the Steller's Sea Eagles nests in remote regions of Siberia. Arducopter and Naza-based foldable quads were used. Be believed that this was the first (2012) successful deployment of the UAV for conservation of eagles in the world, which lead to a publication.
Usage of quads demonstrated a significant decrease of disturbance during nest surveys. Total time needed went down from 40-60 mins (climbing) to 3-4 mins (UAV flight in canopies). Flights were performed with the spotter and FPV equipment.
We have published a paper on the practicalities of usage of the quads in remote regions (no electricity, no roads, no computers) here (bilingual):
http://docs.sibecocenter.ru/programs/raptors/RC27/RC27_253-260_Potapov2.pdf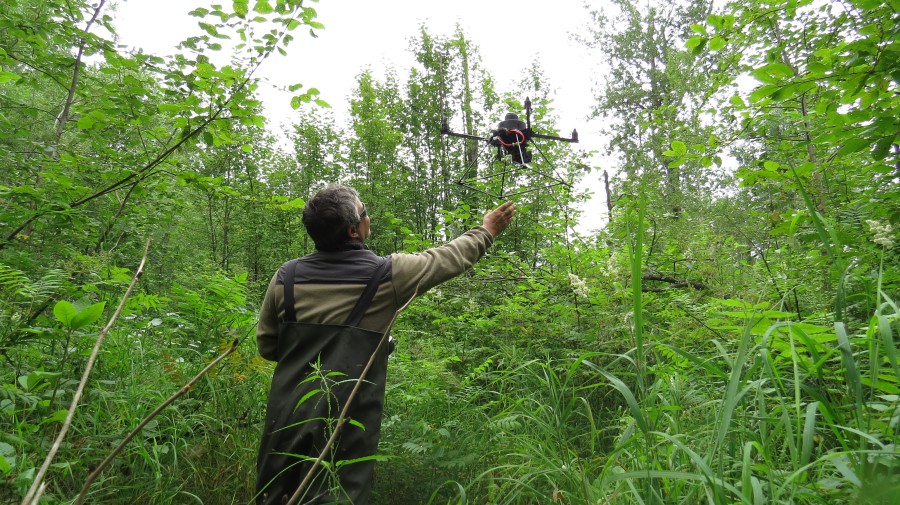 The activity was publicized on the Russian National TV (Sorry, Russian only)
or

Currently the Magadan State Nature Reserve is going to purchase long-distance fixed wing UAV to monitor bears and ungulates. Huge contrast to the USA ban on drones in National Parks.