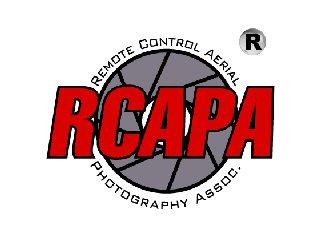 Patrick Egan
The original and world's best recognized small business end-user association is back for another round of, please keep your onerous regulation off of my business plan. Seriously, things have started to heat up with congressional mandates and media coverage of an industry that can longer be ignored. All gray areas in the law aside, there is no denying that this industry and technology are here to stay. If you go to the movies, watched cable TV or sports, have bought a house, ate some food, used a cell phone you may have been downstream of drone work.
The FAA has long since lost the battle of stuffing the genie back in the bottle. So now, the FAA's only recourse is to constrain the genie. Delays and onerous regulation are the only cards they have left to play. That is why is imperative that would be business end-users of this technology have a say in their business future. There is only group looking out for the small businessperson, RCAPA. Yes, we have been on a hiatus from the effort and energy we had put into the airspace integration effort. The main reasons were the pace of rulemaking, and that we did not have the money to compete with the DoD vendors and pro DoD vendor lobby. We are coming down to the home stretch. The standards have been written there is a new UAS ARC, and big business is scrambling for the advantage.
Many said in 2004 that RCAPA was ahead of its time others said it was just right. Over the years, the RCAPA has participated in the ASTM, RTCA, Eurocae, International Coordination Council, with international CAA's and the FAA. These efforts have brought to fruition best practices, proposed operational guidelines, a testing program and liability insurance. No other group can make the same claims or has the as many years in the Global airspace integration effort.
The RCAPA board has put out a public statement asking past and future members if they are able and willing to take up their own cause. Are you ready to support your industry?