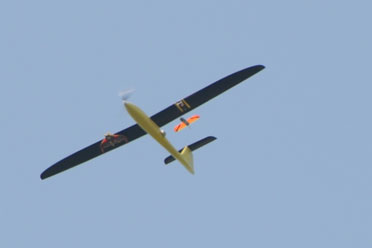 Not sure if this is in the military category or not...
WASHINGTON, Dec 05, 2011 The Naval Research Laboratory Vehicle Research Section has successfully completed flight tests for the Autonomous Deployment Demonstration (ADD) program. The final demonstration took place Sept. 1 at the Yuma Proving Grounds, Yuma, Ariz., and consisted of a series of eight balloon-drops at altitudes of up to 57,000 ft, delivering sensor-emplacement Close-In Covert Autonomous Disposable Aircraft (CICADA) vehicles within 15 feet of their intended landing locations.
The ADD concept is to enable small unmanned air vehicles (UAV) equipped with sensor payloads to be launched from aircraft (manned or unmanned)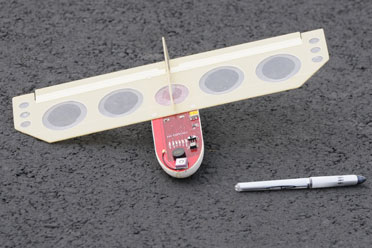 A custom autopilot for the CICADA, both hardware and software, was developed by the Vehicle Research Section to be both inexpensive and robust. The only flight sensors are a 5Hz GPS receiver and a two-axis gyroscope. Although
having minimal sensors, the navigation solution and the flight controller proved to be quite robust during in-flight testing, routinely recovering from tumbling launches. The flight controller also included a custom NRL algorithm that accurately estimated wind speed and magnitude, despite having no air data sensors onboard.