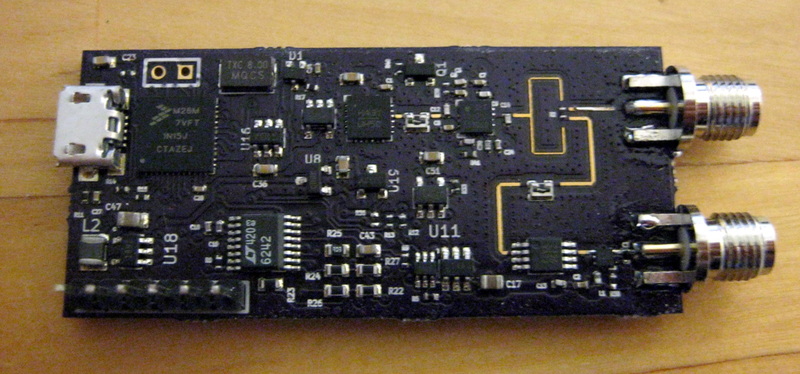 http://hforsten.com/6-ghz-frequency-modulated-radar.html
Introduction

I've for some time now wanted to do more RF design. Although I have taken some RF design courses, I haven't actually made a single RF design before. But you can't learn without doing and inspired by the MIT coffee can radar designed by Gregory Charvat, I figured that building a radar should be a doable project that would offer some challenge while also having some real world use.

The simplest radar is a continuous wave Doppler radar, which continuously transmit a constant frequency signal. This signal reflects from a moving target and Doppler shift causes reflected signal to change frequency. This reflected signal is then received and mixed with the transmitted signal. Mixer product is the difference of the frequencies which is proportional to the speed of the target. This kind of radar is very simple to make, in fact there are even some children's toys. Unfortunately it can't detect the range of the target and isn't that exiting.

A little more sophisticated radar which can detect also the range can be made by modulating the frequency of the transmitted signal. This kind of radar is called continuous wave frequency modulated radar (FMCW radar).
Interesting project with some application in our space. 
All hardware design files, firmware and processing software is available at github