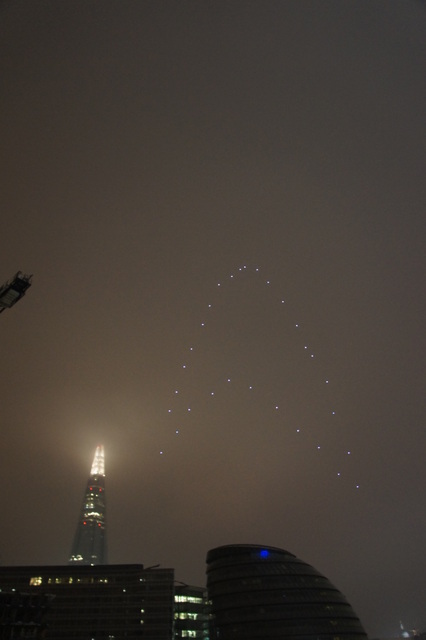 As a harbinger for the Paramount film "Star Trek – Into Darkness", starting in May in Europe's cinemas, last night a swarm of 30 mini-helicopters equipped with the LED lights drew the Star Trek logo into the skies over London. The choreography for the show was developed by Ars Electronica Futurelab from Linz (Austria). Quadrocopter maker Ascending Technologies GmbH from Munich (Germany) provided the aircrafts.
30 LED-equipped mini-helicopters, for its four rotors also called quadrocopters, started last night to a spectacular show: They drew the Star Trek logo into the night sky over the city of London. Film producer Paramount had commissioned the flying light sculpture.
http://www.suasnews.com/2013/03/21782/quadrocopter-swarm-as-a-harbi...