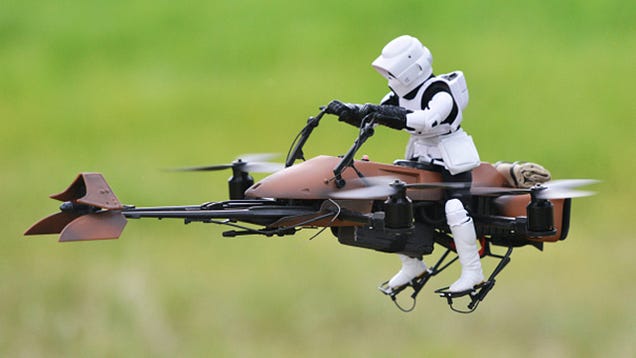 Inspired by that wonderful scene in Return of the Jedi where Luke and Leia race through the trees of Endor using speeder bikes, there's a small group of enthusiasts who do the same thing using camera-equipped remote control drones. Like Adam Woodworth who decided to take his hobby one step further by building a quadcopter that looks exactly like a stormtrooper riding a speeder bike.
source & more:
http://toyland.gizmodo.com/a-star-wars-speeder-bike-quadcopter-look...
more details:
http://makezine.com/projects/fpv-star-wars-speeder-bike-quadcopter-...