I have not used my APM2.5 for sometime, and have managed to get it to initialise following my last post:
http://diydrones.com/forum/topics/apm-2-5-initializing?xg_source=activity
But now I am having compass issues (I have edited this post because I thought I had all sorts of other issues but have managed to work through those one by one and am now stuck on the last hurdle!).
The board I am using is an APM2.5, I have cut the jumper trace between the two pads (indicated in green circle), and have checked using the continuity function of my multimeter that there is no longer signal passing across.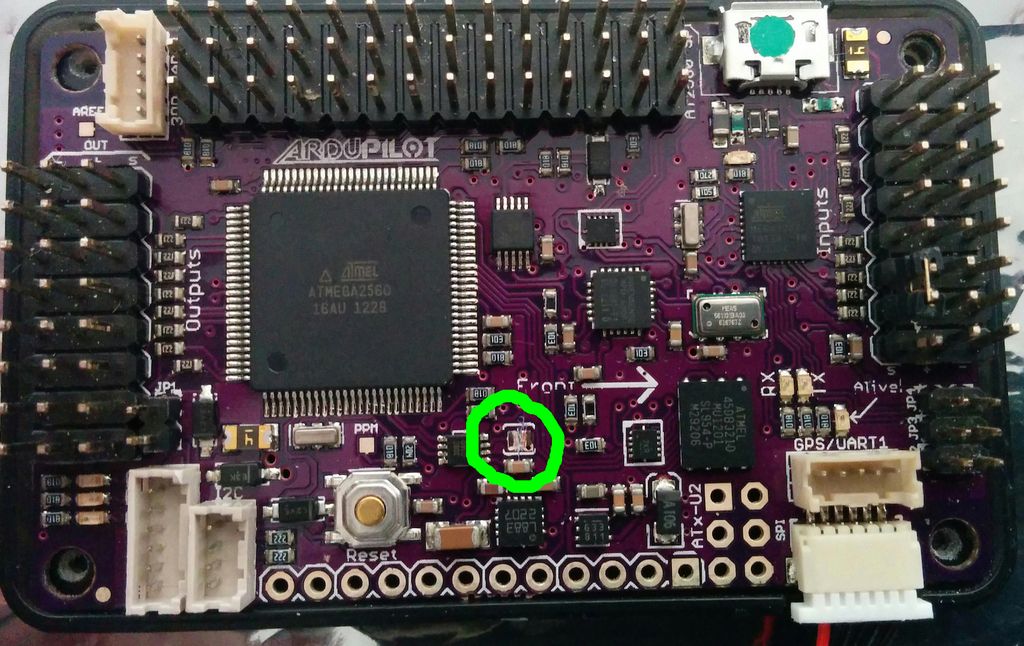 However, when i power up the APM2.5, and connect in Mission Planner, the heading still moves as I rotate the board... I thought cutting that jumper trace would disable that?
I have checked the wiring is correct and the voltage to the external magnetometer is 2.8/9v and the 3.3V pads have been soldered, yet when I manoeuvre the external compass, the heading does not change.
External compass option has been enabled in the code (using the full parameter list).
Interestingly, it seems as though the two legs of the chip (indicated by green line) are bridged with solder... Could that be an issue?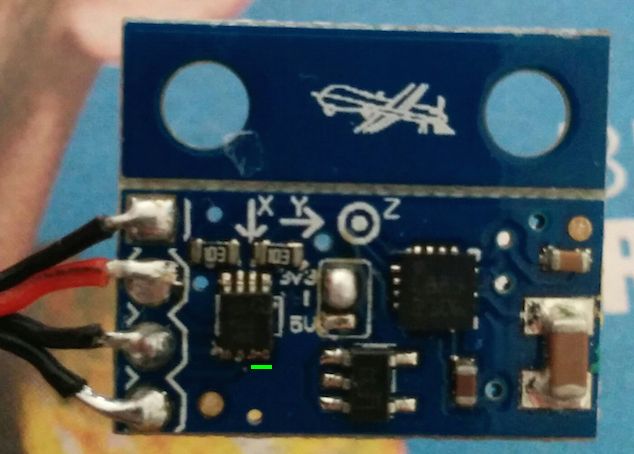 I plan to mount the compass in a way so that there is no adjustment needed in the code to make it as simple as possible.
Let me know if this is the wrong way (green arrow points to nose of aircraft).