I recently bought the following cheap GPS navigation PNA for my car: Medion GoPal P4440
I soon discovered this device runs it's apps on Windows Mobile 5 OS. After some searches, I installed the MioPocket suite on a Micro SD card and I now have a nice Win CE platform with lots of goodies (GPS apps too) added to the original navigation "only" system. Now it looks like that (similar device):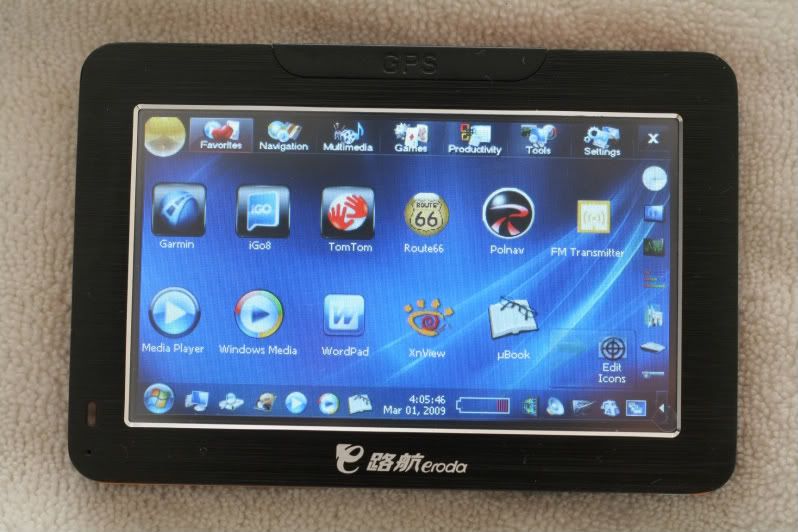 Next I thought it would be nice to use this device strapped to my forearm to fill GIS/database forms in the field (I am an archaeologist). This will indeed be possible with the nice CyberTracker software.Further, I thought it would be a nice mobile device to reprogram ArduPilot in the field. and it could finally be used as a touchscreen groundstation. But for that, the device needs to communicate through it's mini USB connector, typically with a FTDI chip for serial I/O.Has anybody any experience driving FTDI from such or similar windows Mobile device?