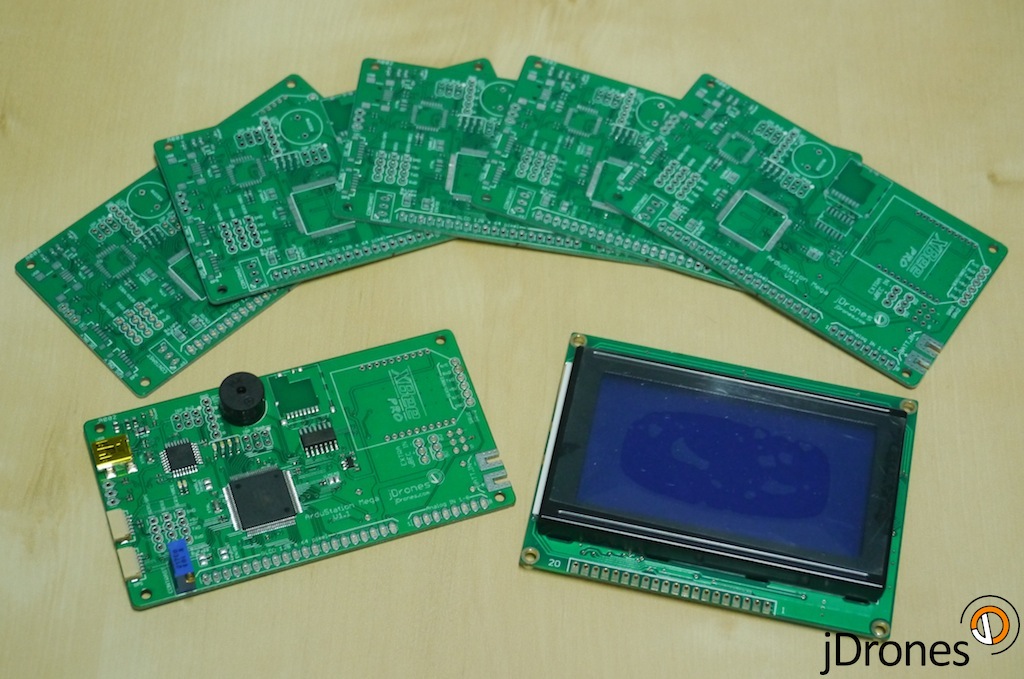 Our ArduStation MEGA boards arrived today and I am truly excited to see how they work. Now starts small assembly job for them and then we can start doing testing for those. 
Big thanks for Colin for his original ASM work, it's great to see what great minds can create. 
New boards looks just awesome. Few connectors are missing but those are quickly soldered. These boards are from the first batch and we have them now small qty in stock. If there are any changes that needs to be made, we will do it and then first production batch will come.
Technical specs:
MCU: Atmel 2560 with Atmel 8u2 USB "adapter"
XBee footprint for telemetry with external pins
IO: Buzzer, Analog, I2C, GPS
SDCard holder for storage needs
128 x 64 pixel Graphics LCD
3 x TTL Serial output pins
2 x Servo outputs with internal/external power feed
Encoder port for menus etc use
Connection for I2C Keyboard 
4 x LEDs for showing different statues
Jani / jDrones