Hi Guys,
I had been planning on designing an Arduino Mega based GCS for my new UAV running on an APM 1 donated by Martin (from BuildYourOwnDrone). A while back, I had discovered the ARM-based RaspberryPi and for $25, I had something more powerful and capable than a Mega, not to mention its other functionalites. I began to think of designing a Raspberry Pi based GCS as a replacement for the laptop I have to lug around.
It could have a seven-inch touchscreeen, an Xbee / 3DR Radio connected via USB / directly to the Pi's 3.3v UART. I primarily use an Extreme 3D Pro joystick for flying, so the Pi makes sense as it has a direct USB port (see below) for connecting the joystick, eliminating the laptop.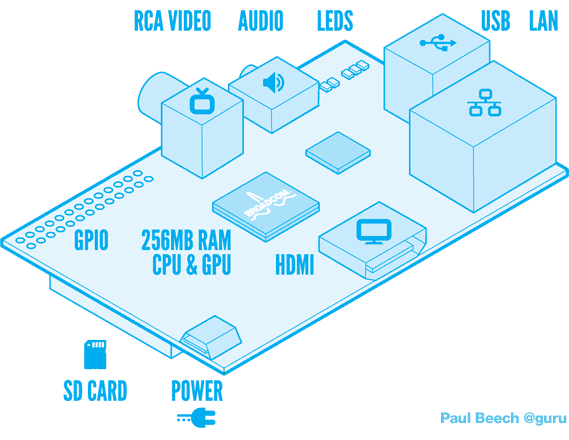 Some work would have to be done to port over Mission Planner to run natively on Linux and use the hardware UART for telemetry(or we could use a USB hub to multiplex the Xbee and joystick). Another advantage is that we can run the Pi off a Lipo and put the entire GCS into a tablet-sized box for easy use!
At the moment I do not have the adequate funds to get a Pi, and it will have to wait till December, but just sharing my idea so that interested people can give more ideas and generally get work started.
Materials needed for a PiStation (list may be missing some items):
1x Raspberry Pi  
1x XtreamBee Adaptor / 3DR (USB FTDI or direct UART connection)
1x Xbee PRO / 3DR Radio (Assuming you already have one on the drone for telemetry)
1x LiPo pack
A waterproof housing for packing everything into
Thats about it. May have missed some things, I'll add to the list if I remember. please comment on what your opinion is. Healthy criticism is welcome!
Kabir