As the title say "Stabilize mode like Loiter mode !!!"
I flight my quad copter last night, i have two question.
1) Why stabilize mode like the loiter mode very stable ??
About stablilize mode , it is using GPS and Barometer ??
2) If i flight my quad copter in indoor ,it is same stable ??
My Important Assembly :
1)Pixhack flight controller
2)Align GPS/Glonass module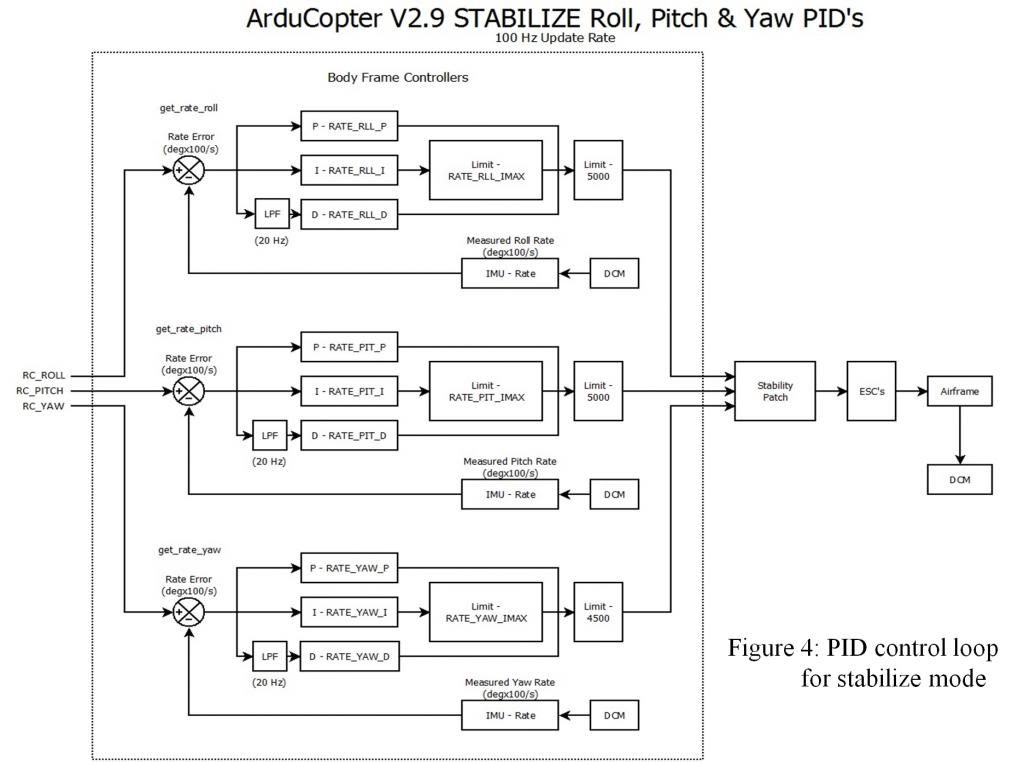 and about this control loop , the stabilize mode using gps to calculate DCM ??
how to design my flight controller can be stabilize like APM 3.4.X ??