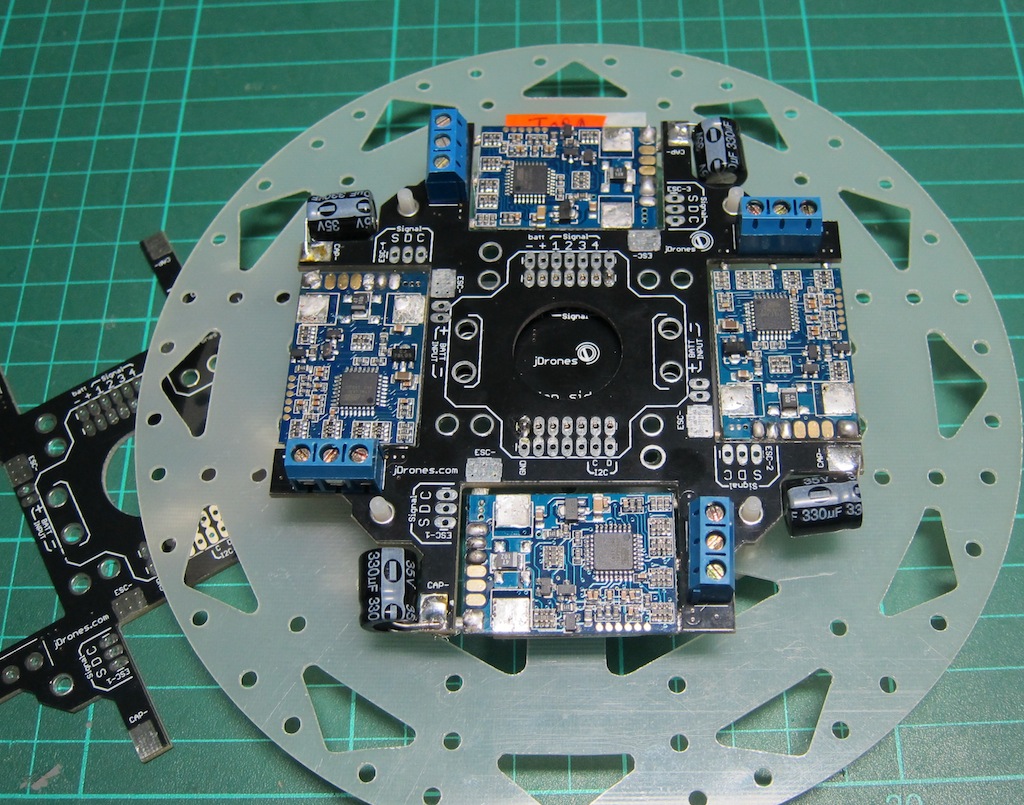 Development: New power distribution board
Some of you might already seen this board on Open-source ESC development post several days ago and some not. As many of you have been requesting and talking about new type of Power distribution board we went ahead and created first version of it. 
We would like to have your comments on it, how would you like to see it and to which way to develop?
Currently we only have 4 ESC version of it but this version is designed in way that you can easily stack them to create combinations of 3-12 ESCs while one layer has max of 4 ESCs.
It can also carry a carrier boards for external uBECs and IOBoards and OSD boards.
It supports PWM, I2C, CAN and UART ESCs 
We can also include current sensors for it if/when needed.
Bottom picture of it, exposes uBEC carrier board under main board: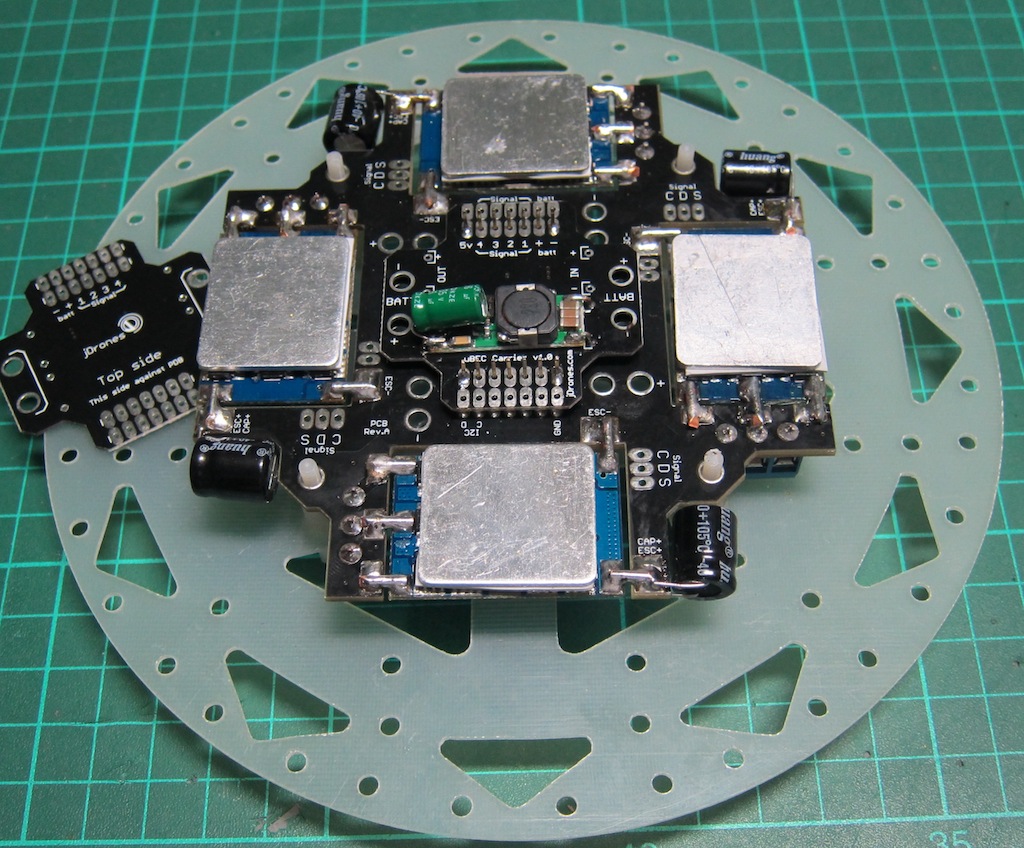 We have now 10 test boards available for public use. If you want and really need one, let us know. But remember, you need to have good reason why YOU would be a good candidate for testing it. So if you just want it but don't want to really test and give feedback on it, don't bother.
You can send request via our contact page or send a PM in here to me. 
Receivers will be informed in person by email.
Technical details:
- Custom 4 layer PCB
- 70 AMP capacity
- Support all ESCs smaller than 25 x 37mm
- Fits on all Original ArduCopter frames / Holing
- Support for 2 uBECs via carrier board
- PWM, I2C, CAN, UART support
- Terminal blocks for easy cable assembly
- Stackable
Let the imagination flow...
--jani