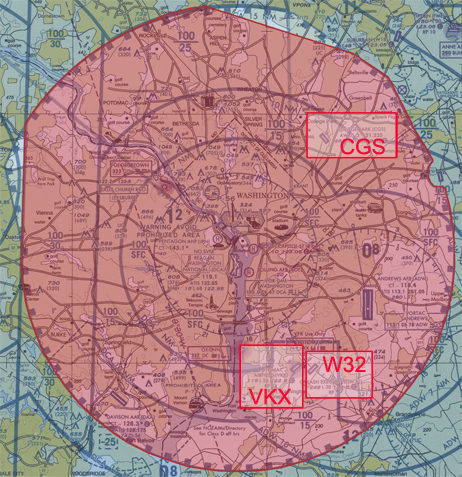 DJI will release a mandatory firmware update for the Phantom 2, Phantom 2 Vision, and Phantom 2 Vision+ to help users comply with the FAA's Notice to Airmen (NOTAM) 0/8326, which restricts unmanned flight around the Washington, DC metropolitan area.
The updated firmware (V3.10) will be released in coming days and adds a No-Fly Zone centered on downtown Washington,
The restriction is part of a planned extension of DJI's No Fly Zone system that prohibits flight near airports and other locations where flight is restricted by local authorities. These extended no fly zones will include over 10,000 airports registered with the International Air Transport Association (IATA) and will expand no fly zones to ensure they cover the runways at major international airports. DC and extends for a 25 kilometer (15.5 mile) radius in all directions. Phantom pilots in this area will not be able to take off from or fly into this airspace.
http://www.suasnews.com/2015/01/34070/dji-announces-mandatory-firmware-update/