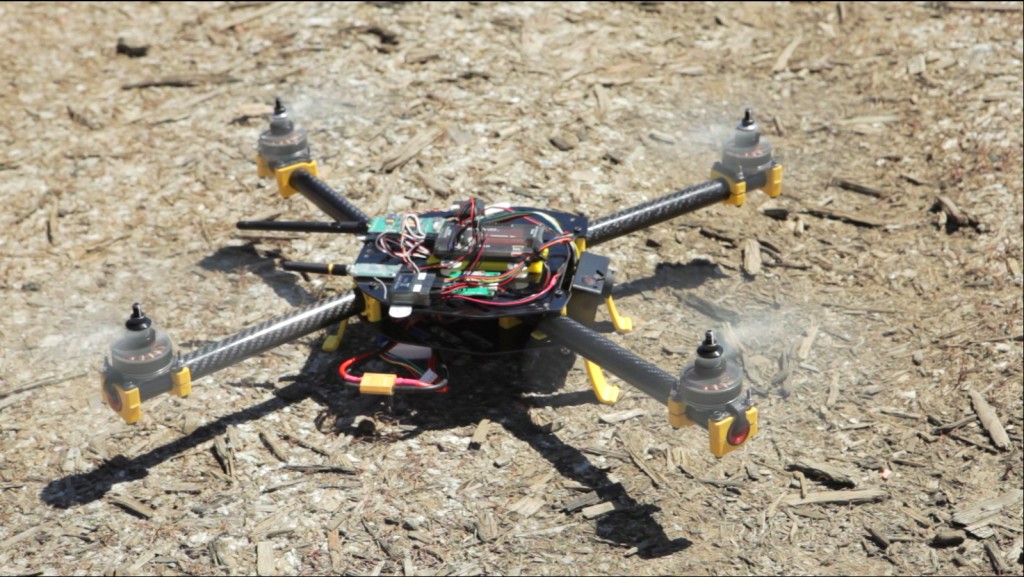 Patrick spoke with with Bryan Galusha at the recent Robotics block party and he had something to share with sUAS News.
We are excited to announce the Fighting Walrus fully-integrated RTF airframe!  This ready-to-fly airframe incorporates the features what our customers wanted most:
1.  Streaming 1080p video
2.Manual control with the iOS device
3.  Low cost Ready-To-Fly kits
The RTF Airframe will integrate with the Fighting Walrus Radio to enable an unparalleled ground station experience.  Video streams from the drone are geo-encoded and embedded into the iOS application, allowing users to monitor drone orientation and position while watching the video stream.
Full story http://www.suasnews.com/2013/04/22339/fighting-walrus-fully-integrated-rtf-airframe