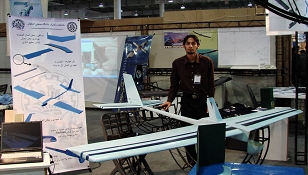 Some pretty big goals as this competition evolves, rather puts the OBC in its place and considering how difficult that is one wonders how well the competitors fare in this one.
This is this years task
Homa Sazan (University Level) Missions and Goals:
1-Level 1 (2010-2011)
In this competition, participants must provide a UAV equipped with a Camera to search a 10 square kilometer area for at least 40 minutes to find 3 square meter marks on the ground with different English letters on them. Finding ground targets and reporting the geo location are criterion for choosing the contest winner.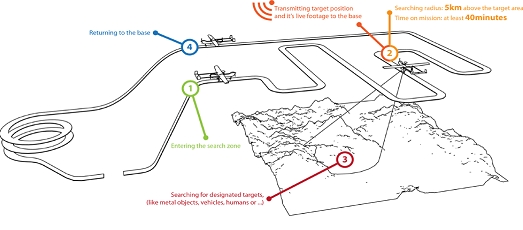 No guts no glory though!
http://www.suasnews.com/2011/09/8080/iranian-national-uav-competition/