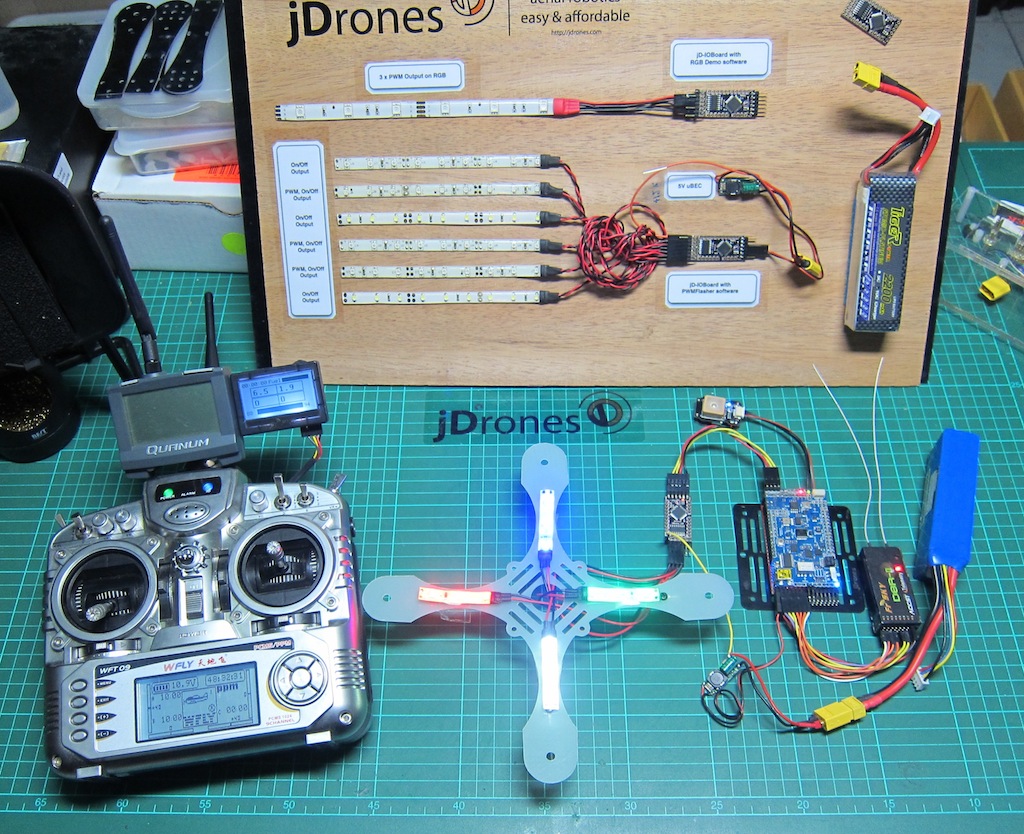 jDrones NEWS: IOBoard goes MAVLink 1.0
Time has come to make another exciting release. New software has been released for our mini IOBoard. With this software you are not anymore depending on static flashes, blinks and other patterns.
We made blog post about basic jD-IOBoard few weeks ago and you can read it in here. Now it just get's better and better.
jD-IOBoard now listens full MAVLink 1.0 protocol and acts depending on flight modes. Currently we are supporting ArduCopter and ArduPlane style flight modes but more has been planned. Basically all MAVLink compatible systems works fine with this.
Big thanks to Michael Oborne for his great jD-IOBoard Confgurator program that allows users easily to configure and test play different patterns. Michael is the man behind Mission Planner and also OSD Configurator.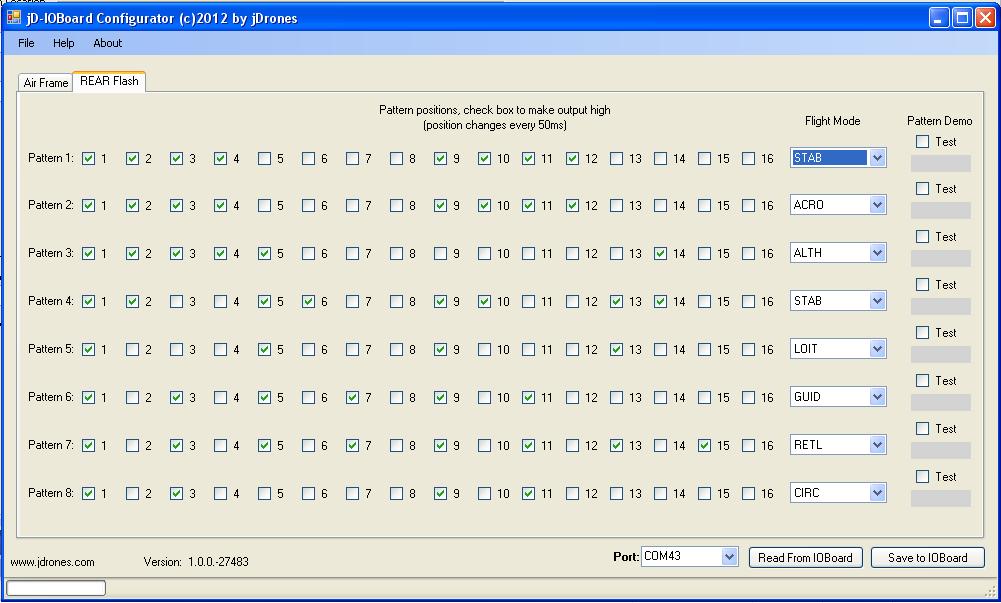 On configurator you can create 16 step patterns and 8 patterns that can be binded on different flight modes. On right hand side of every pattern you have Test box where you can simulate your pattern. Just click Test and then change on/off positions to get your desired outcome. 
With Configurator you can also upload our latest HEX files from Arducodes repository.
Here is quick demo video of how it works in real-life with 3 different patterns. 
Currently we are only allowing REAR pattern to be changed but in future there will be others coming too. 
You can always find latest HEX and other files from our: Arducodes repository (jD-IOBoard 1.4 MAVLink. HEX)
Latest Configurator can always been downloaded from our: Software repository  (Setup.EXE). Setup file is available on our Arducodes repository too.
Configurator has builtin update feature installed so it will make sure that you always have latest version of it. Source code is on our repository.
jD-IOBoard can be found from our store at http://store.jdrones.com and also from our distributors around world. 
Have fun with your flashing lights. Evenings are getting darker but planes and copter more brighter.
Regards,
Jani / jDrones