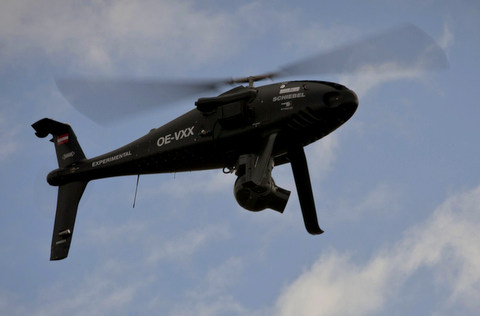 Schiebel kindly sent me this morning a link with this video on it. Its pretty amazing and certainly to my mind points at how Europe really is pulling ahead of the USA. (starting a flame war there) Imagine how difficult it would have been test flying the system in the USA.
I think there will be a rush towards large helicopter based systems now. This will become the minimum expected standard from movie UAS. It will cost a bit that's for sure.
It excited me enough yesterday to add it to our UAS Got Talent tab, if you have an entry then please suggest away.
Its on show in Las Vegas this week.