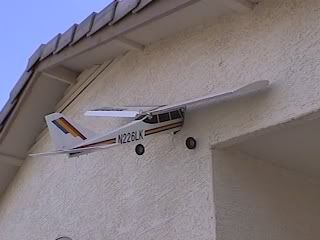 A professor at MIT developed an equation to determine the fastest theoretical air-speed for obstacle avoidance.
From Science Blog:  "Emilio Frazzoli, an associate professor of aeronautics and astronautics at MIT, says knowing how fast to fly can help engineers program unmanned aerial vehicles (UAVs) to fly at high speeds through cluttered environments such as forests and urban canyons.
Most UAVs today fly at relatively slow speeds, particularly if navigating around obstacles. That's mainly by design: Engineers program a drone to fly just fast enough to be able to stop within the field of view of its sensors.
Frazzoli and PhD student Sertac Karaman developed mathematical models of various forest densities, calculating the maximum speed possible in each obstacle-filled environment.
The team's work establishes a theoretical speed limit for any given obstacle-filled environment. For UAVs, this means that no matter how good robots get at sensing and reacting to their environments, there will always be a maximum speed they will need to observe to ensure survival."